Meet Dr. Christina Lowenthal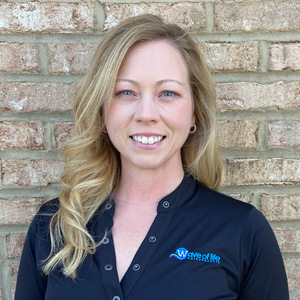 Dr. Christina is Wave of Life's chiropractor at Landstown Commons. She grew up in the Kansas City, KS area. She did her undergraduate in Human Biology at Cleveland Chiropractic College in Overland Park, KS and received her chiropractic education from Life Chiropractic College West in Hayward, CA. Dr. Christina got into chiropractic after attending school for massage therapy. She then worked for chiropractors who opened a new world to her and she fell in love with chiropractic.
Dr. Christina moved to Virginia to be closer to her brother who is in the Navy. She is a member of the Virginia Chiropractic Association and the Women of Chiropractic Virginia Chapter.
In Her Spare Time
In her free time, she enjoys hiking, shopping, reading and baking (she's even won baking competitions!). Dr. Christina does the Webster technique. She has a passion for working with children and mom's to be. She especially enjoys adjusting the whole family.
She hopes to bring chiropractic to those who thought it wasn't for them.

Dr. Christina Lowenthal | (757) 321-7776