5 Effective Ways to Reduce or Eliminate Stress
A free, in-office presentation
By Dr. Carly Swift
Stress is the leading source of dissatisfaction in the workplace. It creates tension, reduces productivity, and increases absenteeism. But it can be effectively reduced or eliminated through simple processes.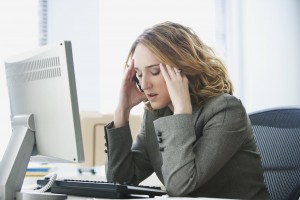 This Talk:
Is inspiring, interactive, and informative
Will improve employee morale
Takes just 30 minutes
Gives employees stress tips to use daily
Creates benefits that last for years!
"Dr. Carly's stress workshop is not only informative, but interactive, and she gives you tips that you can use while sitting at your desk. Dr. Carly is definitely a wealth of knowledge and due to this, I have become a regular patient of hers."
-Lisa DeCoste Vice President/Business Banking Relationship Manager Stellar One Bank
CALL our Virginia Beach Chiropractic office NOW to get your team scheduled for their FREE stress class!

Stress Workshop Virginia Beach, Chic's Beach VA | (757) 321-7776