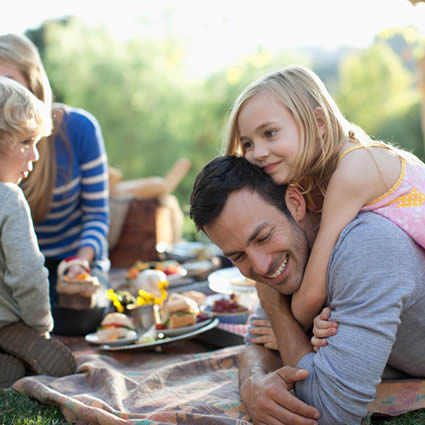 At Wave of Life Chiropractic, our chiropractors witness daily the detrimental effects that subluxation can have on the body. Although subluxation might seem like a minor issue, it can cause a ripple effect throughout the body, which can negatively impact one's overall health and well-being.
Unfortunately, there are still many subluxated individuals out there, which can lead to the negativity and health issues we see in the world today. The good news is removing interference to the nerves caused by subluxation can allow you to experience optimal health.
We are passionate about what we do here, and we want to educate patients on why we're doing what we're doing, so that they can take that their neighbor, to their friend, to their family, and create that ripple effect so that people understand what chiropractic is here for and how it fully benefits you," said Dr. Krista.
How One Patient Found Natural Relief
One of our patients, Brandon, has been with us since 2020. He has gone through both his corrective care days and maintenance phase, and now he is in the wellness portion of his health journey. Brandon has experienced many benefits from chiropractic care, which he credits to his ability to run again, lift weights, and return to his regular routines.
Before discovering chiropractic care, Brandon had turned to alcohol and painkillers to manage his discomfort. However, these substances only offered temporary relief and had adversely affected his overall health. When he sought traditional medical care, the doctor recommended he get injections in his neck and back for the rest of his life. But that solution would have affected his nerves, so Brandon rejected that approach.
Discover the Benefits of Our Natural Care
While many often regard the conventional medical approach of drugs, injections and surgeries as the only one to take for pain, chiropractic is proof that isn't the case. "As chiropractors, we are well-versed in diagnosing and understanding how to treat the body," said Dr. Krista.
Give our practice a call today to book an appointment!