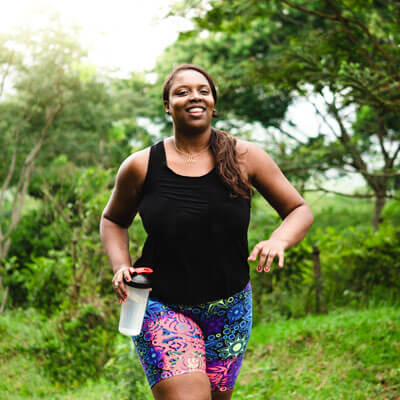 Losing 10 pounds, getting better sleep, hitting the gym every day, eating more leafy greens. While there is no shortage of New Year's resolutions, there is often a scarcity of time needed to make those resolutions a reality. We often start the year with good intentions, and then we get busy. Our schedules fill up, and those resolutions get back-burned due to the many other priorities on our list.
Small Changes Yield Big Dividends
It's important that we make realistic and specific resolutions, so we can accomplish our goals and don't overextend ourselves. Break that big goal down into smaller habits, and eventually you'll achieve it.
For example, if one of your resolutions is to exercise more, set a specific goal of working out 30 minutes a day, five days a week. You can work up to that 30 minutes by starting with 15 minutes and adding five minutes a day until you reach your goal.
Resolve to Make Chiropractic Part of Your Regimen
Regular chiropractic care yields many health benefits. People recover faster from workouts, sleep better with regular chiropractic adjustments, and can manage stress more effectively.
Serving as Coach and Chiropractor
Our chiropractors want you to know that you don't have to go it alone when it comes to adopting and maintaining healthy lifestyle habits. "If someone is falling out of their habit or struggling to stay disciplined, we can help by encouraging them to stay on track and walking them through how to properly schedule their day," said Dr. Carly.
We regularly help people with their diet, and keep them on track with other healthy habits, such as drinking enough water. "I can also help people with nutrition tips and make recommendations on adjusting their diet to avoid inflammatory foods, for example," added
Dr. Carly
.
Whether you want to pare those stubborn pounds, jump-start a sustainable exercise program, or adopt a healthier diet, we are here to help you and cheer you on in your journey.
Give us a call today to book an appointment!